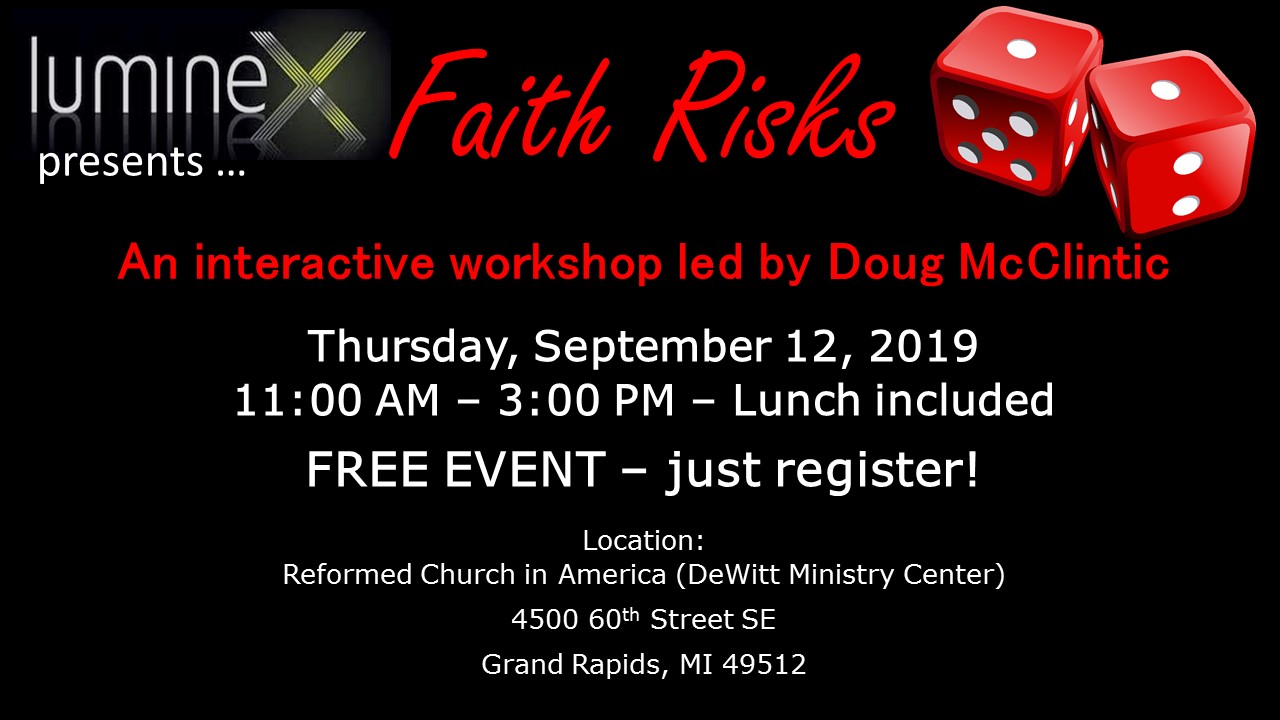 Hebrews 11:6 informs us that, "Without faith it is impossible to please God."
We know this to be true and we seek to live it out in our lives and through our leadership. Yet all too frequently we give into fear, or security, or comfort – and fail to live and lead by faith.
In this workshop, Doug McClintic will help guide us toward a life of taking "faith risks," where fear, security, and comfort take a backseat to faith.
Event Info:

Thursday, September 12, 2019</strong
11:00 a.m. – 3:00 p.m.

DeWitt Ministry Center (located in the Reformed Church in America building)
4500 60th Street SE
Grand Rapids, MI 49512
The event is FREE and intended for pastors, staff members, elders, deacons, and other leaders in churches and organizations.